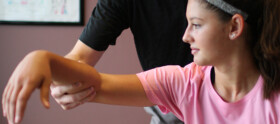 Chiropractic
Our chiropractic physicians have advanced certification in the treatment of athletic injuries.  We offer manual therapy and rehabilitation designed to restore normal function and optimize performance.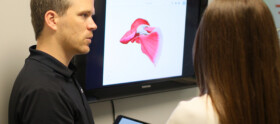 Physical Therapy
Our approach to physical therapy involves a thorough assessment of the movement system and treatment designed to ensure complete recovery and build a solid foundation of movement and exercise principles for long-term health.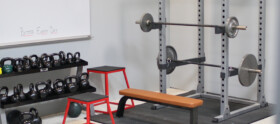 Sports Performance
Our team of sports performance instructors includes former collegiate athletes and individuals with advanced degrees and certifications in exercise physiology as well as strength and conditioning.
Our Relentless Pursuit of Excellence
Over our past decade of experience in rehab and performance, it has been observed that the common denominator among our most successful patients and athletes is an unstoppable mindset. The most successful people we have worked with practice a relentless pursuit of their goals and chase marginal self-improvement on a daily basis.
These patients and athletes were the inspiration for Unstoppable Athletics. The name doesn't suggest invincibility, but rather a determination and grit that will not allow setbacks to deter us from our ultimate goals. The only person who can ultimately stop one from the pursuit of personal excellence is oneself.
Our mission is to provide the tools necessary from a rehab, training, and nutrition perspective to allow our athletes and patients to consistently aim higher and higher.
We are committed to a relentless pursuit of providing the best rehab and training system for athletes and active adults of all ages. We welcome you to follow this website and the Unstoppable Athletics Facebook page and twitter feed for ongoing information that will add pieces to your puzzle of health and performance.
The essence of "Unstoppable" is best encapsulated by two quotes from one of my favorite historical figures, Winston Churchill.
"Continuous effort, not strength or intelligence, is the key to unlocking our potential."
"Never give in. Never give in. Never, never, never, never—in nothing, great or small, large or petty—never give in, except to convictions of honour and good sense. Never yield to force. Never yield to the apparently overwhelming might of the enemy."
Thank you for supporting Unstoppable!
Latest from the blog
#Unstoppable
Welcome to Unstoppable Athletics
Unstoppable Athletics is a multi-disciplinary sports rehabilitation and performance f…